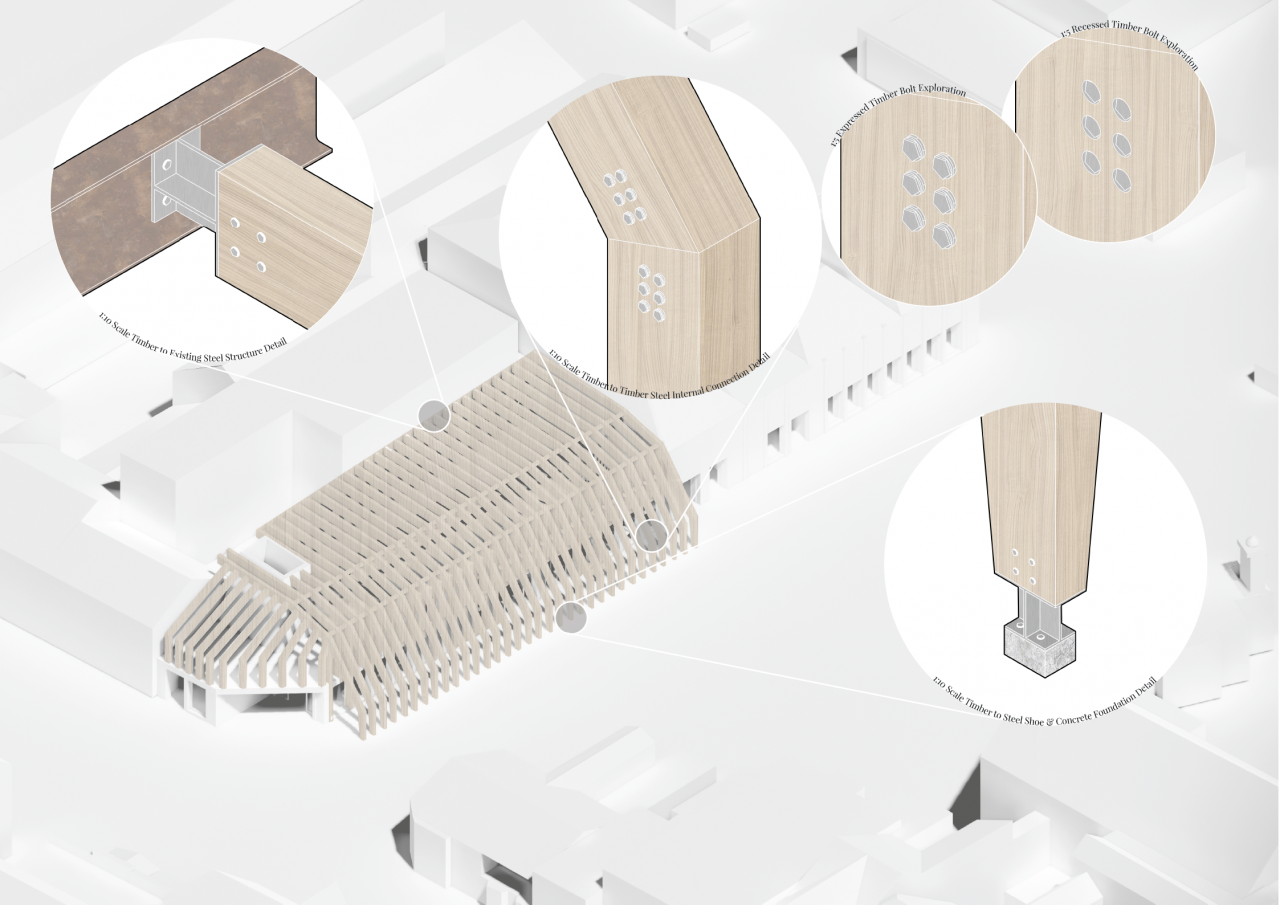 Heirs of Time - Perspective Section - The perspective section depicts the resolution of the tectonic contrast and begins to show activity within the range of spaces developed through this thesis.
Heirs of Time - Projection Room Interior Visual - The projection room is the assembly hall space, designed to be an architectural sundial where visitors physically experience prehistoric perceptions of time through shadow play.
Heirs of Time - Museum Room Interior Visual - The Museum of Lost & Forgotten Heirlooms provides an exhibition space for heirlooms and antiques when their associated memories and meaning have been forgotten.
Heirs of Time - Experience Room Interior Visual - The Experience Rooms are located underground and offer a place of reminiscence and remembrance of memories through a multi-sensory experience.
Heirs of Time - Key Conceptual Spaces Diagram - This key spaces conceptual diagram explores the range of spatial typologies developed throughout the thesis.
Heirs of Time - Exterior Visual - This exterior visual shows the view of the proposal from the high street.
Heirs of Time - Element Study Drawing - This element drawing details particular components associated with the construction and design of the architectural sundial that arches over the projection room.
Heirs of Time - Façade Section Detail Drawing - The façade section details the full height of the overground spatial proposal, depicting the exterior threshold, projection room and foyer spaces.
Heirs of Time - Passivhaus Section Detail - The passivhaus section details the integration of passivhaus principles and the key consideration of sustainability and optimisation of passive strategies within my proposal.
Heirs of Time - Site Façade Pencil Drawings - The contrast between the modern shop fronts which express a cyclic nature and the static historic buildings underpins the development of this thesis.